First, let's remind what happens on the 11th, September of 2001 : It was a sunny day, people were going to their office and teenagers to school. It was just a day like the others. But at 08h46 two planes crashed into the Twins Tower, people started to being afraid and pannick.
The fire were growning up again and again but the firemen arrived and runned into the Towers to rescued all the personn in danger. This was so dangerous because the rubbles were falling and they could hurt the firefighters, it's was difficult to see something too with the smoke.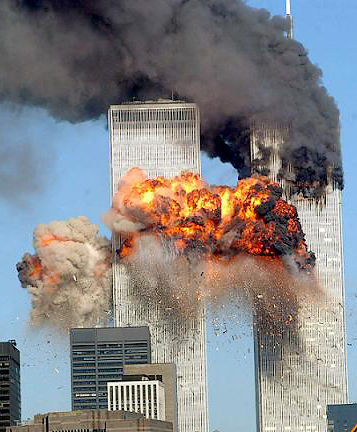 I would like to pay a real tribute to the Firemen for their amazing courage : They confront with the fire and above all with their fear ! But they did it, they saved many lives as they can. I think they're like some Superheroes : brave like Superman and they take care of persons like Spiderman, it's just amazing. All the same the millions of people dead, it was a really tragic day..
This year will be the 10th anniversary of the Twins Tower, many people will go to this place renowned " Ground Zero" or "World Trade Center site". I just want to thank all the firefighters who save many people and the courageous other firemen who died into this Twins Tower. On the whole, for all the family who lose their children or a member of their family, i'm with you, be brave !